Presto Monitor
Monitor your Presto cluster health and performance.
Ensure queries are running as you intended, and derive empirical insights to help you optimize your spend and query performance.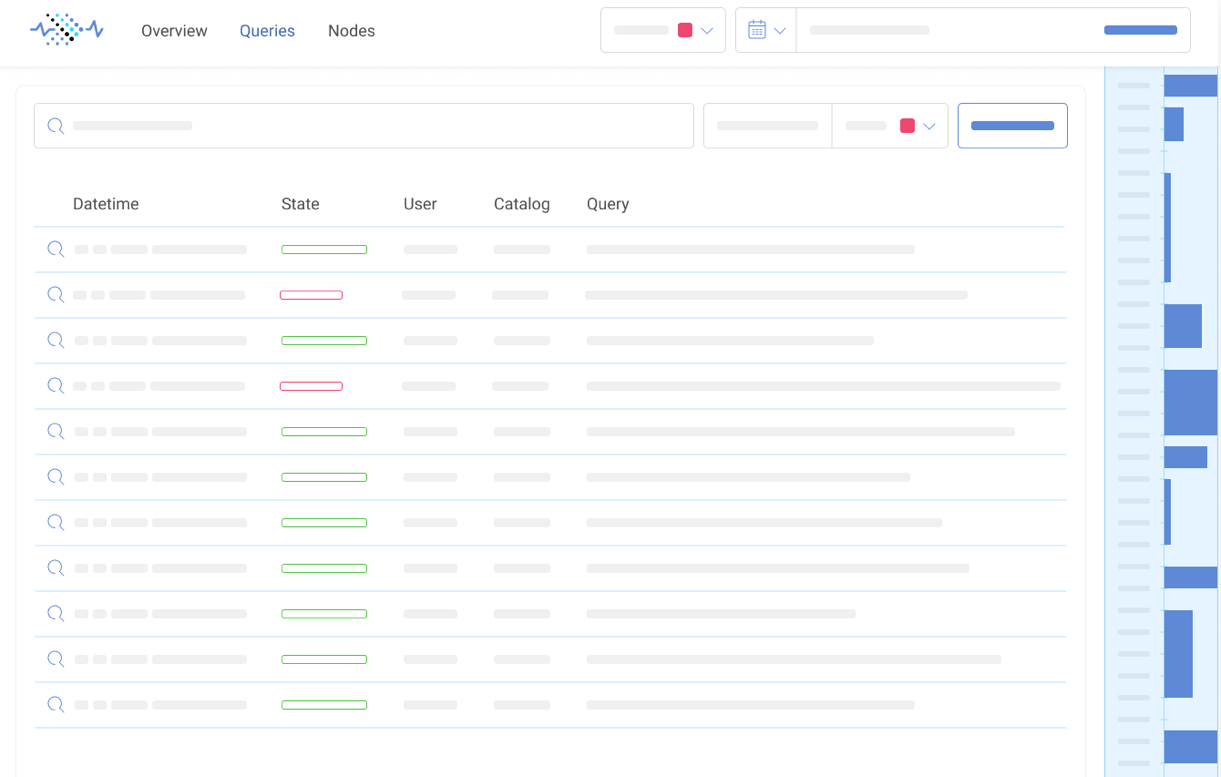 Monitor Presto Nodes
View the worker nodes performance and resource utilization. Easily locate under-provisioned or unused nodes by CPU, load, memory, network performance and more.
Identify Patterns and Slow Queries
Show query statistics - latencies, CPU time, data read and written and so on - broken down by catalog, users, and more. Understand trends and usage patterns, and easily identify optimizations to help queries run faster.
Query timeline
Browse, view and locate queries using an interactive timeline and filter by their status, user, and query type.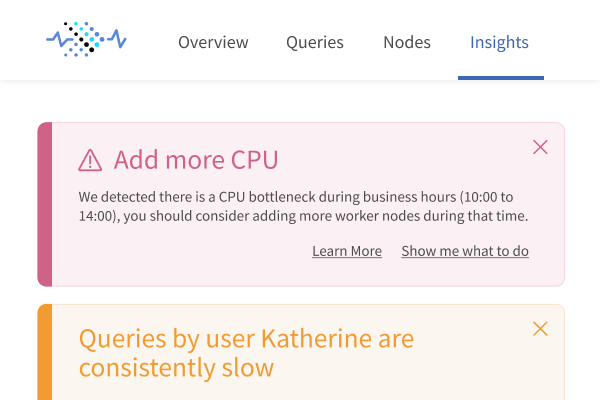 Optimize Spend by Data-Driven Insights
Our algorithms process your usage metrics and identify patterns, anomalies and optimizations opportunities. The insights provided by Presto Monitor are always actionable and allow you to empirically optimize your Presto cluster.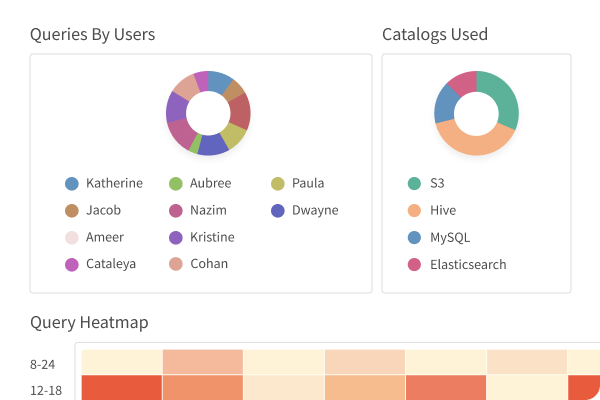 Review organization usage
Identify heavy spenders consuming most of the CPU on your cluster. Learn which users and tables take up the most resources in terms of CPU and I/O so you can scale accordingly and eliminate bottlenecks - or alternatively, educate users for better usage.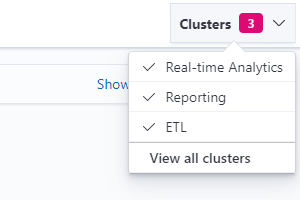 Multi-cluster support
Have more than a single cluster to support different use-cases or different departments? Instead of having several confusing dashboards we allow you to see them all in one place, each cluster individually and also in one aggregated view.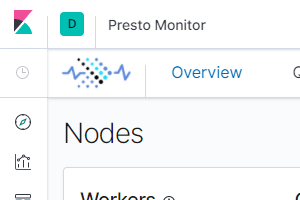 Seamless integration with Kibana
Presto Monitor can be installed as a first-class citizen Kibana application, so if you are a heavy Kibana user you can easily leverage Kibana's deployment and user-management capabilities.
Zero setup
No-hassle installation and zero maintenance required.
Ready to get started?