Query Analytics for Elasticsearch and OpenSearch
Find slow queries, identify patterns, understand why they are slow, locate the owner and gain a deeper understanding of the factors influencing your system's search performance.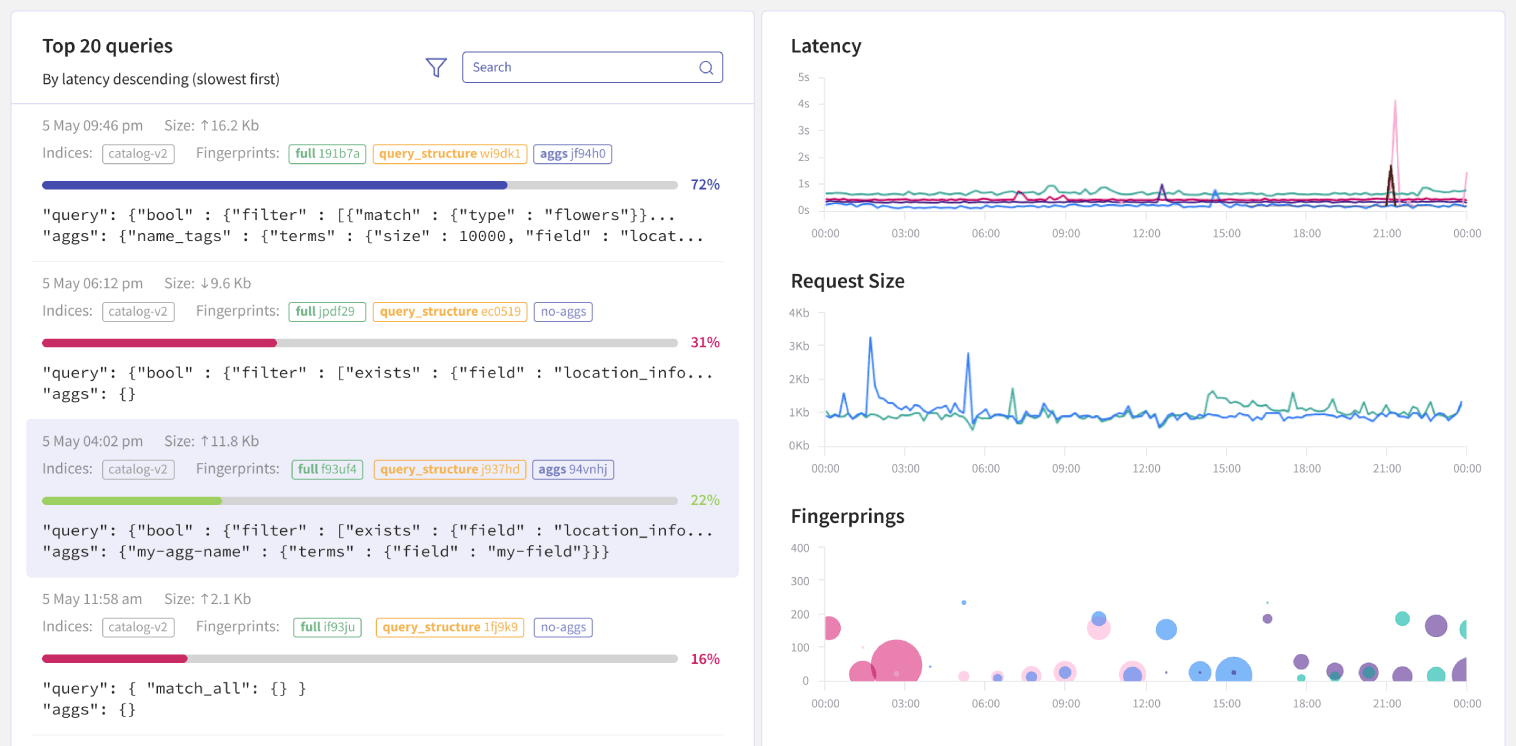 Identify Patterns and Slow Queries
Show full query statistics and understand trends and usage patterns. Analyzing queries at scale using advanced methods, fingerprinting, pattern matching and more to identify optimization opportunities to help queries run faster.
Query Timeline
Browse, search, filter and view queries using an interactive timeline. View queries in real-time or go back in time to locate specific queries based on a range of criteria.
Detect the Source of Slowness
Identify heavy spenders and understand how to fix. Learn what are the slowest queries and where they are originating from.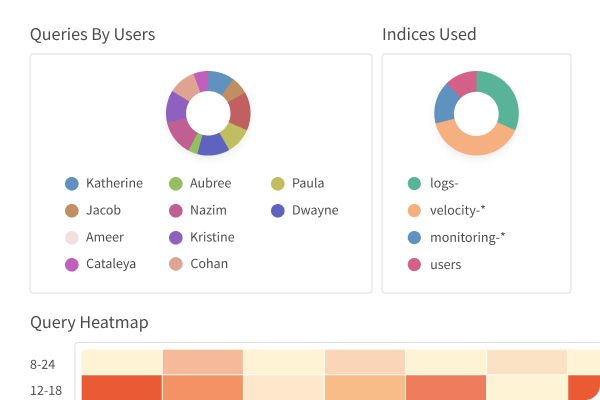 Powered by
Your Automated
Expert on
Elasticsearch
Stay focused on your business knowing an expert ensures the health and performance of your clusters.
Learn More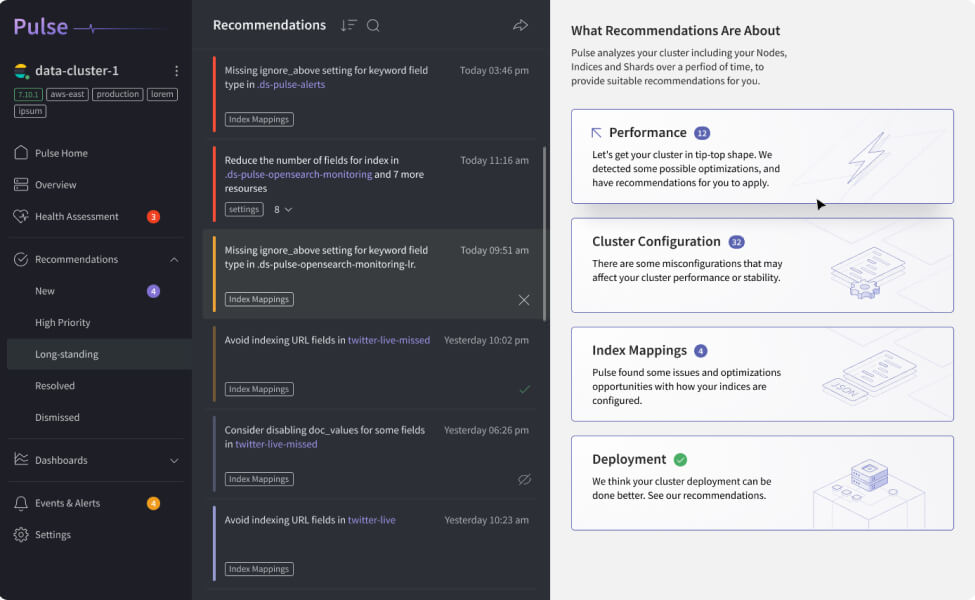 Ready to Schedule a Meeting?
Ready to discuss your needs? Schedule a meeting with us now and dive into the details.
or Contact Us
Leave your contact details below and our team will be in touch within one business day or less.