Data Volume? Data Velocity? We've got you covered
Whether your challenge is querying or computing data at rest in large volumes, or with your streaming data which needs to be processed quickly and efficiently despite high velocity – our expert engineers will tailor the right solution for you.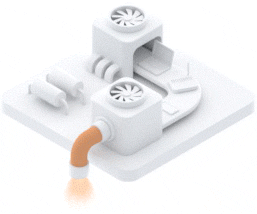 Big Data Architecture and Pipelines
Our data engineers build Data Lakes which can support ad-hoc queries from your growing team of analysts, run your state-of-the-art Machine Learning algorithms at scale, execute huge batch processing jobs, and process billions of IoT events.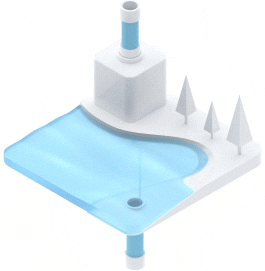 Cost-effective Data Platforms
We design and build state of the art Data Warehouses, which are extremely cost-effective and use the latest industry standards and best practices.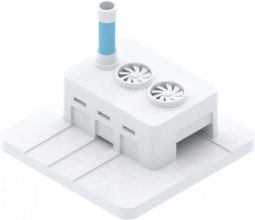 Free data platform review.
Set up a call with an expert now.
Let's talk
Number one experts with Elasticsearch
We are the world's leading Elastic Stack experts, providing end-to-end consultancy, development, integration and support services
World-Class Consulting And Support
Get the level of consulting and support you deserve. We are the worldwide Elasticsearch experts with over 8 years of experience with Elasticsearch and the Elastic Stack. It's why some of the world's best-known brands turn to us for consulting and support — and why you should, too.
Bulletproof and Stable Clusters
When it comes to your data, you want the best of what Elasticsearch offers: performance, stability, efficiency, and peace-of-mind. That's what we deliver. Leverage our expertise, knowledge, and experience — and get unparalleled performance and cost optimizations.
We Live And Breathe Elasticsearch
We don't just talk the talk. We've built incredible projects with Elasticsearch ourselves (and even open-sourced some), and we're knowledgeable about all aspects of the Elastic Stack, including Elasticsearch, Logstash, Kibana, and Beats.
Custom-Built Intelligent Solutions
We offer proprietary solutions that can make your life a whole lot easier. With a suite of smart tools and plugins, your search for the right solution starts and ends here. We create custom plugins, custom integrations, tools and analyzers to cover just about every business case you can throw at us.
Learn More
Got Presto?
We are official partners with Starburst Data, the world-wide Presto experts and committers. This allows us to provide consulting and support that is second to none.
Official Starburst Partners
We have partnered with Starburst Data, the Presto company, to provide you the best possible support for your Presto cluster regardless of size.
We help jumpstart your Presto journey
Don't waste your time on experiments. We help you deploy the right-size cluster with the exact number of nodes that are required to get the job done. This saves precious resources and ensures that your queries run in a timely manner.
Query Anything. Anywhere.
Query and join data between various data sources using our enterprise-grade connectors. This includes our enterprise-grade Presto Elasticsearch Connector for high-performance queries with Presto on the Elastic Stack, BigQuery and Snowflake connectors, JDBC and ODBC drivers for Presto, and more.
Presto Monitoring and Insights
Monitor the health and performance of all your Presto clusters. Ensure queries are running as intended, and derive empirical insights to help optimize your spend and query performance. Check out our Presto Monitor.
Learn More
Testimonials

Andy Metcalfe
Project Lead, OpenTable Inc.
BigData Boutique were a great help to our search team. They helped with some of the intricacies of Elastic Search and how we could integrate it with our solutions. We had some existing questions and then wanted to freestyle some investigation into our roadmap in the coming months. We collaboratively had some working prototypes at the end of period which will hopefully lead to some great new product features around search experiences at OpenTable.

Andreas Öhlund
Director of Engineering, Particular Software Ltd.
BigData Boutique's Itamar has been awesome in helping us improve our storage support in NServiceBus and improving our line of DevOps products in the Particular Platform.

Uri Harel
VP Infrastructure, Pipl
We have someone to go to for questions around Elasticsearch now. We are constantly exploring the potential for further use of Elasticsearch, and they are a very valuable resource for that.
Pipl's Success Story
Ask Me Anything
Monthly virtual office hours on BigData technologies and architecture
Previous Session
February 24th, 2021
Apache Kafka has been the go-to publish-subscribe (pub-sub) messaging system for a while. It offers functionality for a wide range of enterprise use cases, along with a large ecosystem of tools and a dedicated community. But lately, upstart Apache Pulsar has been gaining ground. Pulsar takes the best parts of Kafka and expands on them to solve problems that were out of scope of Kafka's original design but which are lately coming to Kafka. In this session we'll cover the differences between them, how to choose one depending on your use case and the state of the art of both.
All AMA Sessions