Your Automated
Expert on
Elasticsearch
Stay focused on your day-to-day tasks knowing Pulse ensures the health of your clusters.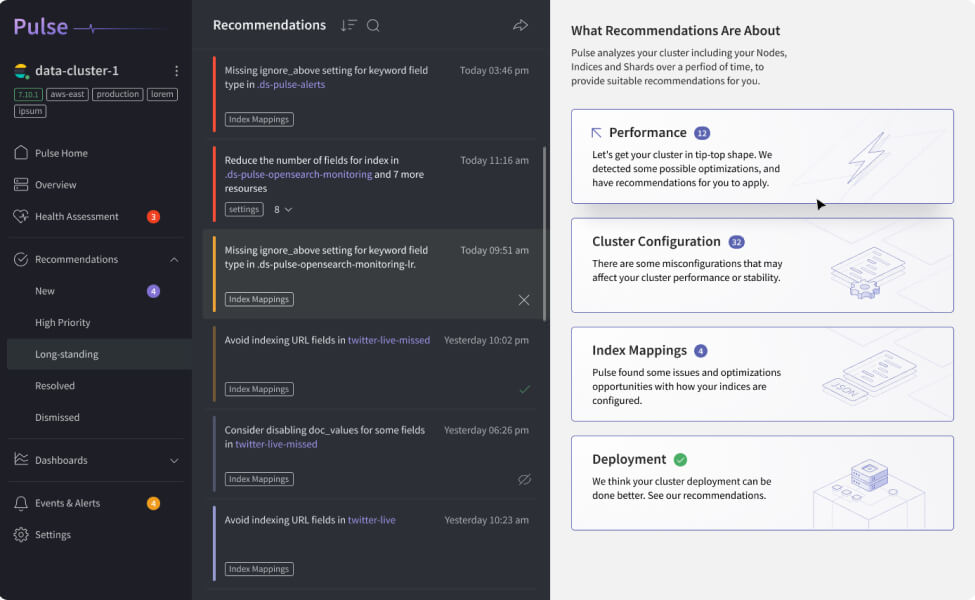 Delegate your
Elasticsearch


worries to

Pulse

Pulse cut costs, troubleshoot potential problems before they happen, and receive ongoing recommendations and reports for continuous improvement.
Accuracy and Stability
Using our fully automated Operations Intelligence Platform, we are able to find and address any misconfigurations, abnormalities, or misuses.
Focus on Your Business
We provide 24/7 expert assistance with our Service Level Agreement.
Deep Cluster Reviews
We will monitor your clusters continuously and notify you of any necessary actions to be taken.
Reduce Cost
By recommending optimal configurations, Pulse will help you avoid over-provisioning hardware.
Optimize Performance
In order to deliver Elasticsearch perfection, our platform integrates smart automation with human expertise and support.
Key Features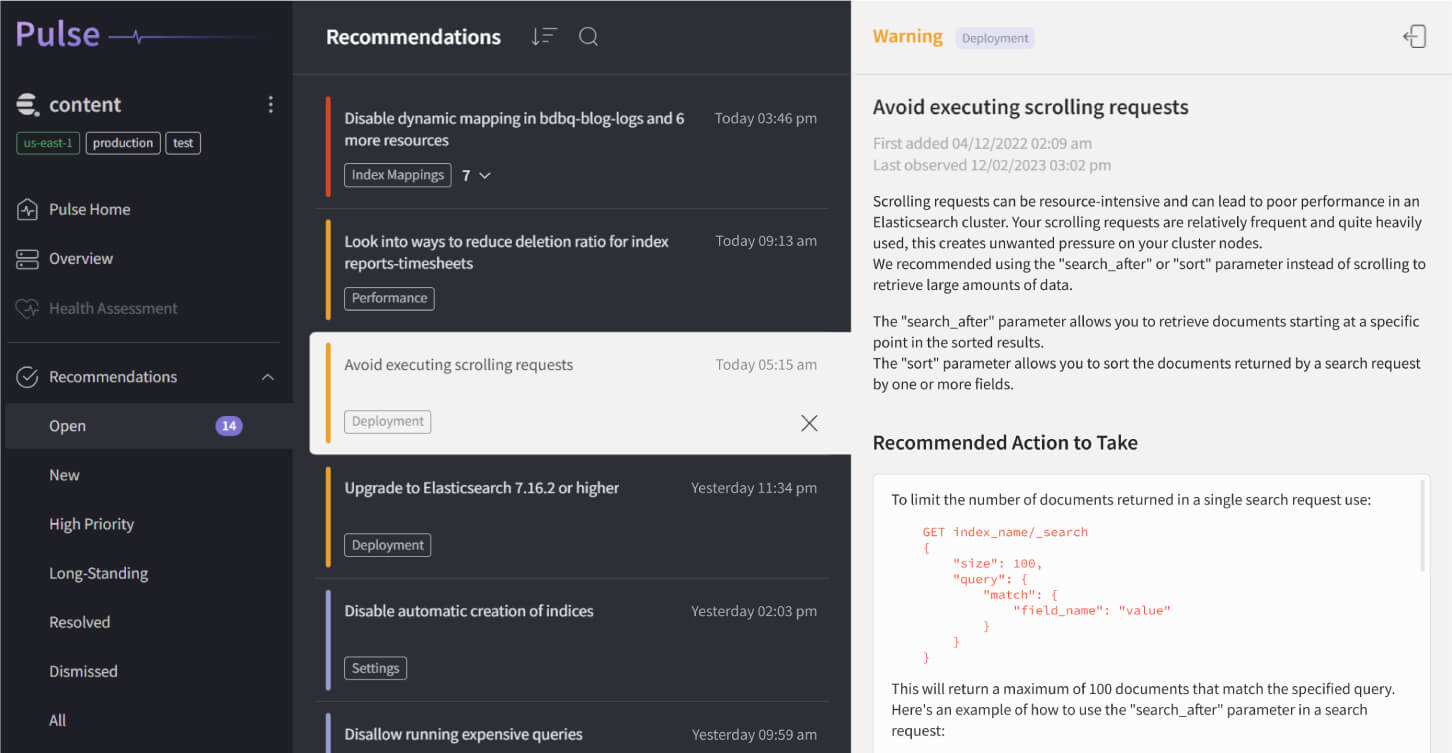 Reduce Costs, Increase Performance
By following our recommendations, you will be able to determine what action to take–and when–in order to preserve your cluster's health and maintain continuous optimization.
Based On Our Unparalleled Experience
The team behind Pulse has been working with Elasticsearch for many years. From thousands of projects across every vertical and size of deployment, we have compiled our expertise and lessons learned into an intelligent, automated platform: Pulse.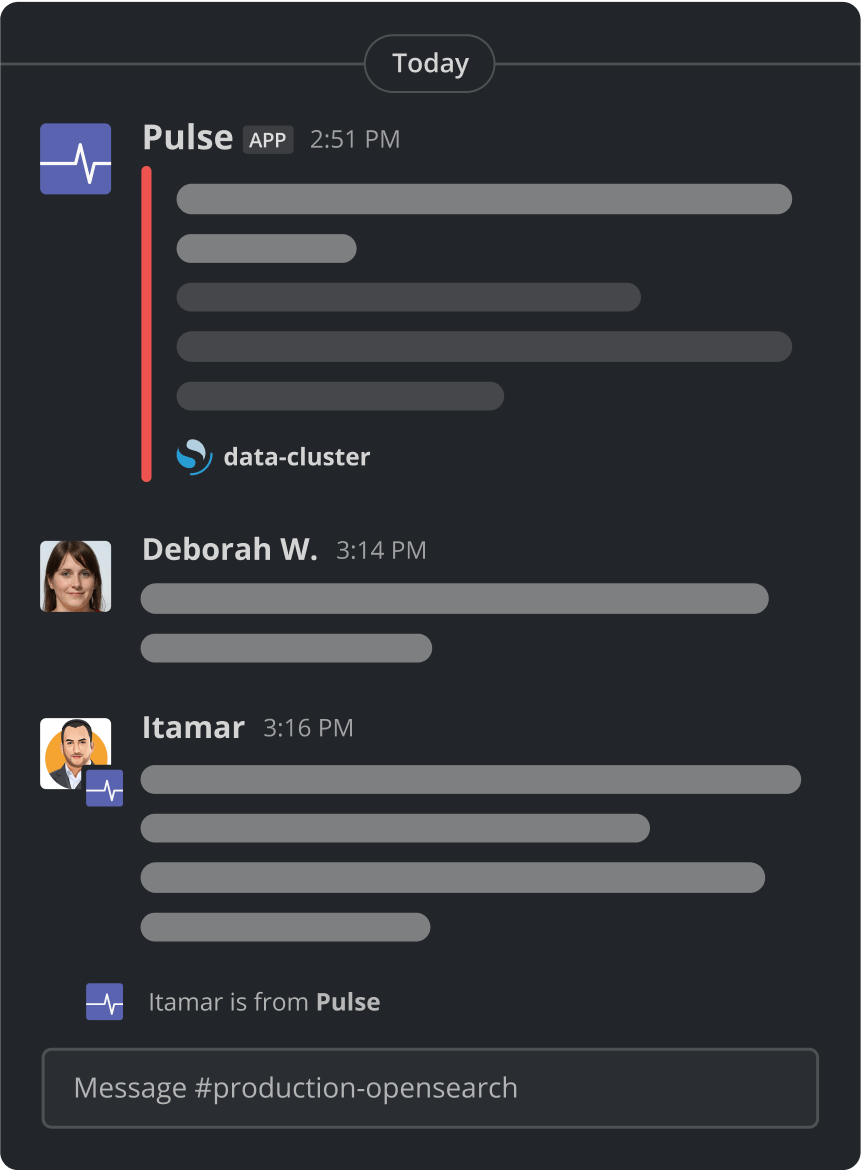 Open An Incident
Need additional support? You can easily open an incident with a click of a button to a direct cluster issue.
24/7 Assistance
Receive expert assistance 24/7 with SLA and we will take care of the issue for you. Our Incident Response Team of experts will be immediately available to lend a hand and advise until the issue is resolved.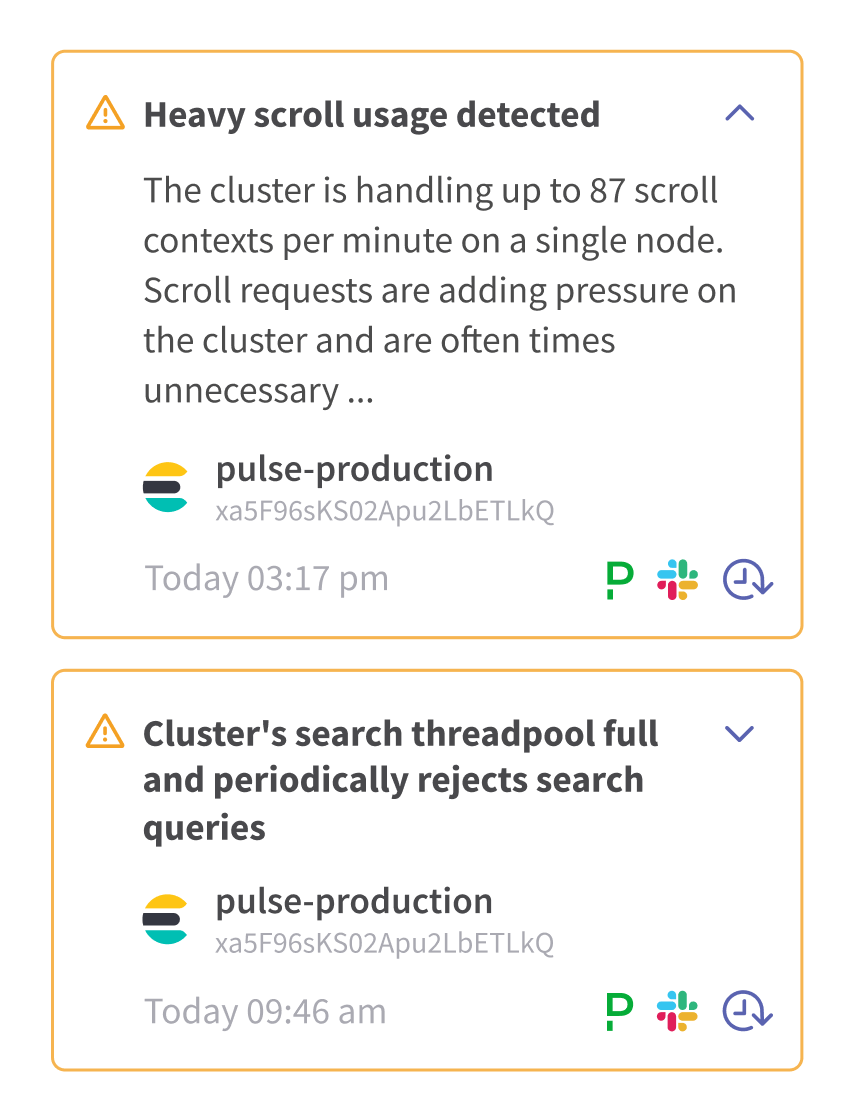 Improve Incident Response Time
Get smart, real-time alerts on production issues that really matter. Pulse helps to reduce noise and avoid alert fatigue by dynamically setting thresholds and alerting only on actionable events.
Driven by Machine Learning
Pulse gets to know your Elasticsearch clusters and alerts you when it detects anomalies in usage patterns.
Get insights and push alerts for things that matter — in a clear and actionable way.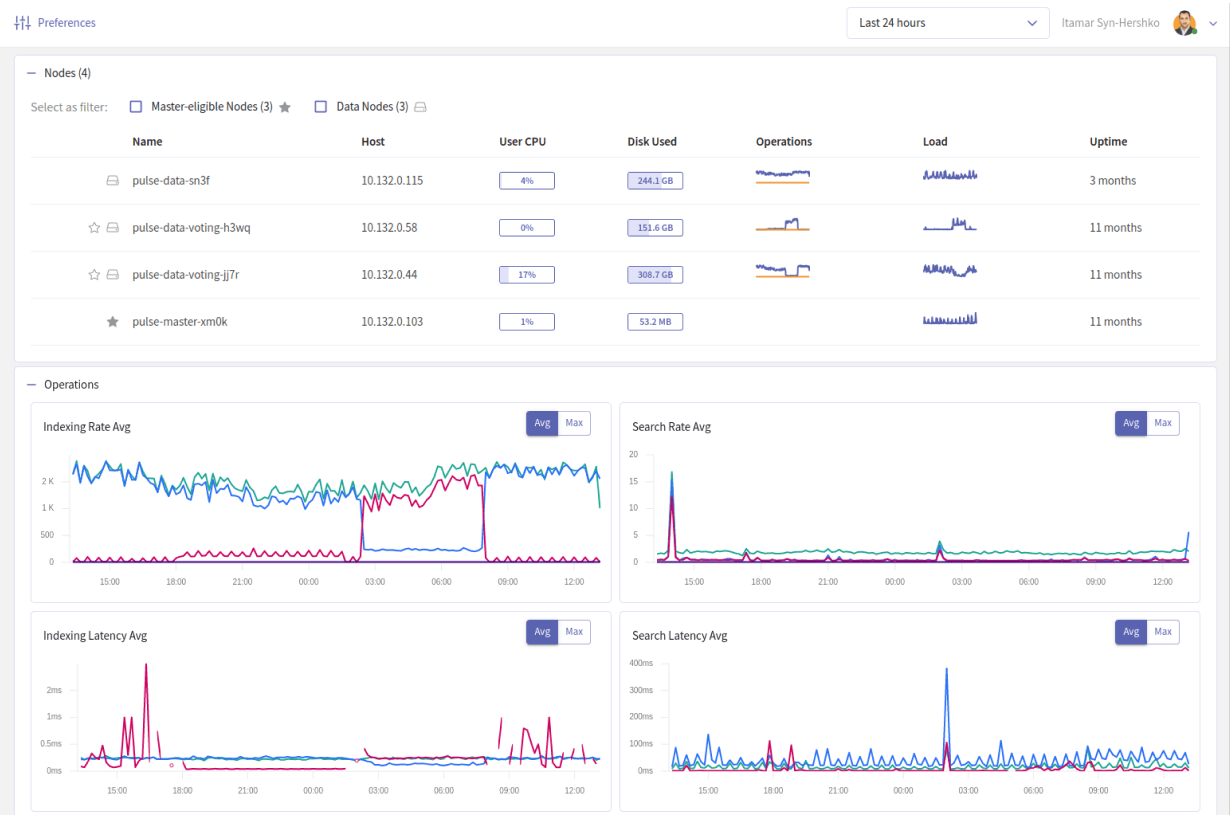 Smart Snapshot of Your Cluster 
Get access to all of the little tricks we came up with over the years in our state of the art dashboards that are fully accessible to you and your team.
Pulse gives you a deep understanding and a full picture of your cluster with charts that give you invaluable insight into your nodes, indices, and shards.
Detecting Behavioral Anomalies
By using machine learning, the platform can identify unusual behaviors and mark the relevant times on the graphs.
From Experience
to Product
We developed Pulse based on our 10+ years of consulting, developing, managing, and contributing to Elasticsearch, and later OpenSearch.
Pulse was initially built as an internal tool to help us support our ourselves to develop a way for our clients by offering them the most accurate and high-quality guidance, and faster and better monitoring. We came trough a system that ensures clusters are running at peak performance and at the lowest possible cost.
Maximize Optimization, Minimize Frustration
Our team's 24/7 availability to address questions and resolve issues sets Pulse apart. The perfect blend of automation and human expertise ensures that Pulse is a reliable and robust tool. With Pulse 2023, our latest release, we've taken our platform to the next level.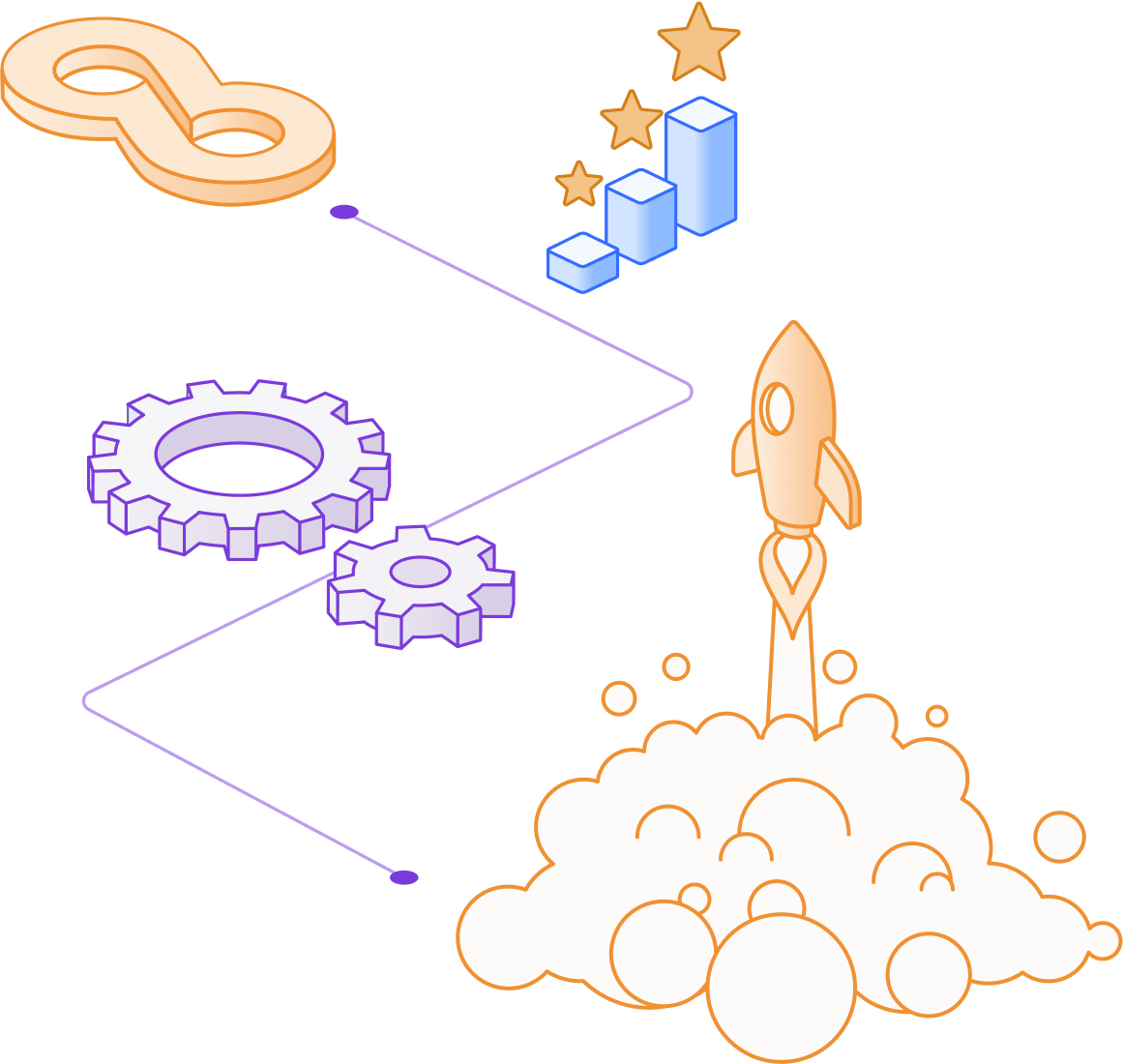 Use Cases
Say goodbye to sifting through countless blog posts.
That's where Pulse comes in. With Pulse, you can rest assured that if there's an issue with your elastic cluster, you'll be notified promptly, along with recommendations on how to fix it. Our experts are always available to provide support and guidance, whether it's related to Pulse, Elasticsearch, or your clusters.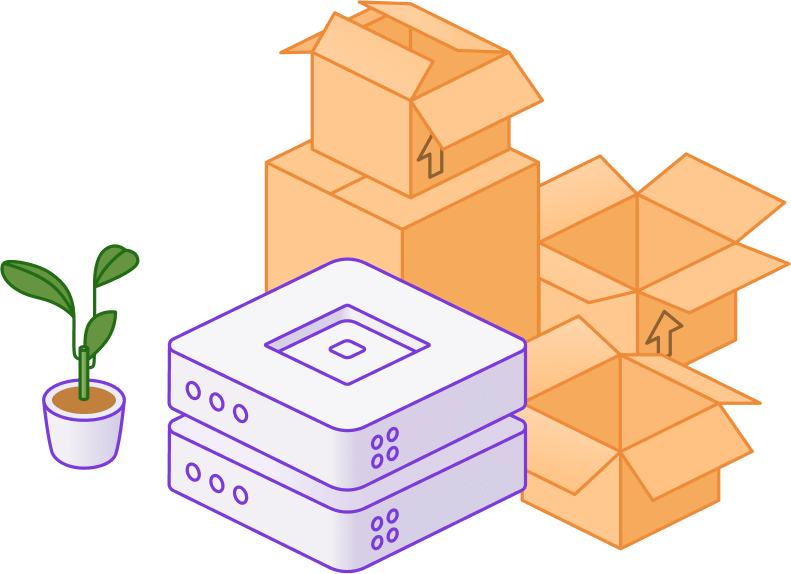 We understand the frustration of having a seemingly stable cluster that suddenly crashes.
When disaster strikes, it can be devastating. That's where Pulse comes in. Our experts, who have over a decade of experience solving similar issues, can quickly diagnose the problem and provide guidance and assistance until it's resolved. And with Pulse, you won't have to worry about future crashes - we'll keep your cluster running smoothly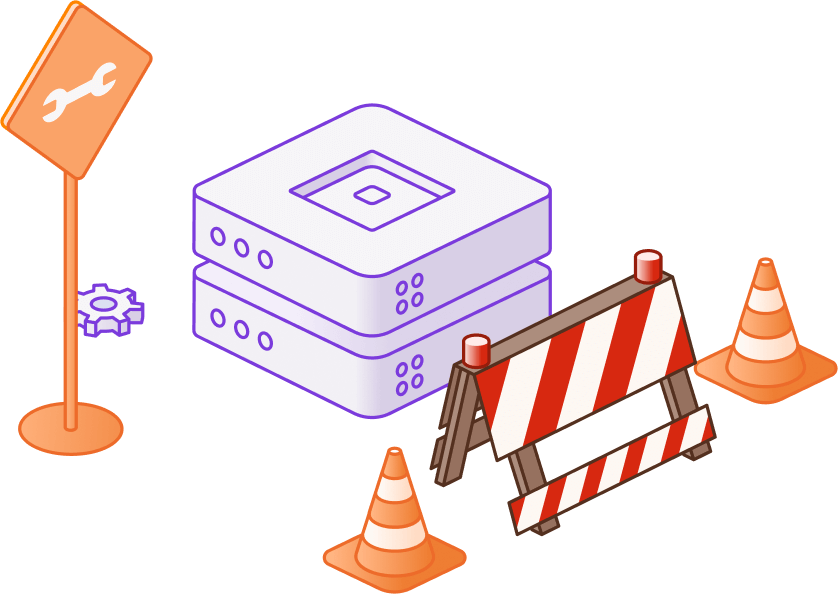 Your business should be your main focus, not technology troubleshooting. Let Pulse be your guide.
We keep an eye on your cluster and provide support when needed. With Pulse, you have direct access to our experts via Slack, Teams, email, or our platform, ensuring that any critical questions are answered promptly.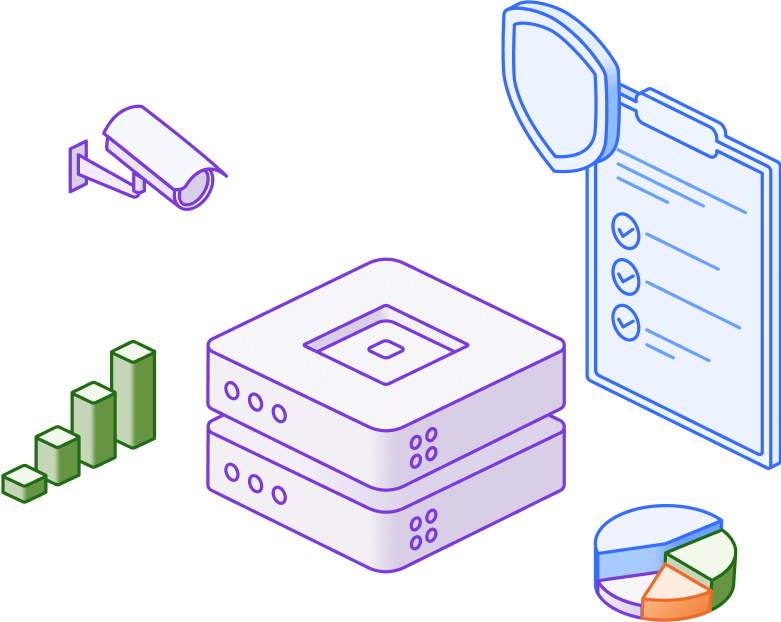 Our organization has been providing expert monitoring and optimization services for Big Data clusters for over a decade. We offer 24/7 assistance with an established Service Level Agreement, ensuring any issues are swiftly addressed.
Our dedicated Incident Response Team of specialists is immediately available to provide support and guidance until resolution is achieved. Should additional support be required, our platform provides an easy method to initiate an incident with a direct link to cluster-specific concerns.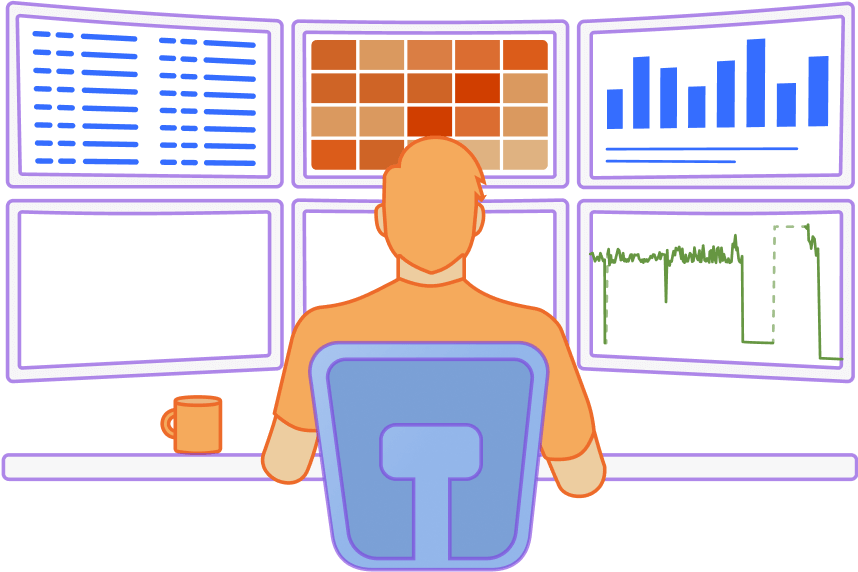 Contact Us
Leave your contact details below and our team will
be in touch within one business day.