Our Instructors - Itamar Syn-Hershko
We only pick the best-of-the-best to teach at BigData Boutique.
Come learn the right stuff, from the right people. All courses are taught by industry experts in the field.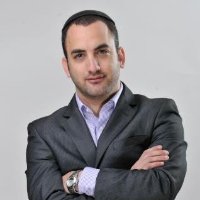 Itamar is a BigData and search technologies expert, and BigData Boutique's CTO. Equipped with many years of experience building and optimizing data platforms for organizations in various scales, Itamar's current job is to keep BigData Boutique's team engaged with the latest technologies and working with customers to optimize their journey in the world of BigData.