Our Solutions
---
Presto Monitor
Monitor your Presto cluster health and performance.
Ensure queries are running as you intended, and derive empirical insights to help you optimize your spend and query performance.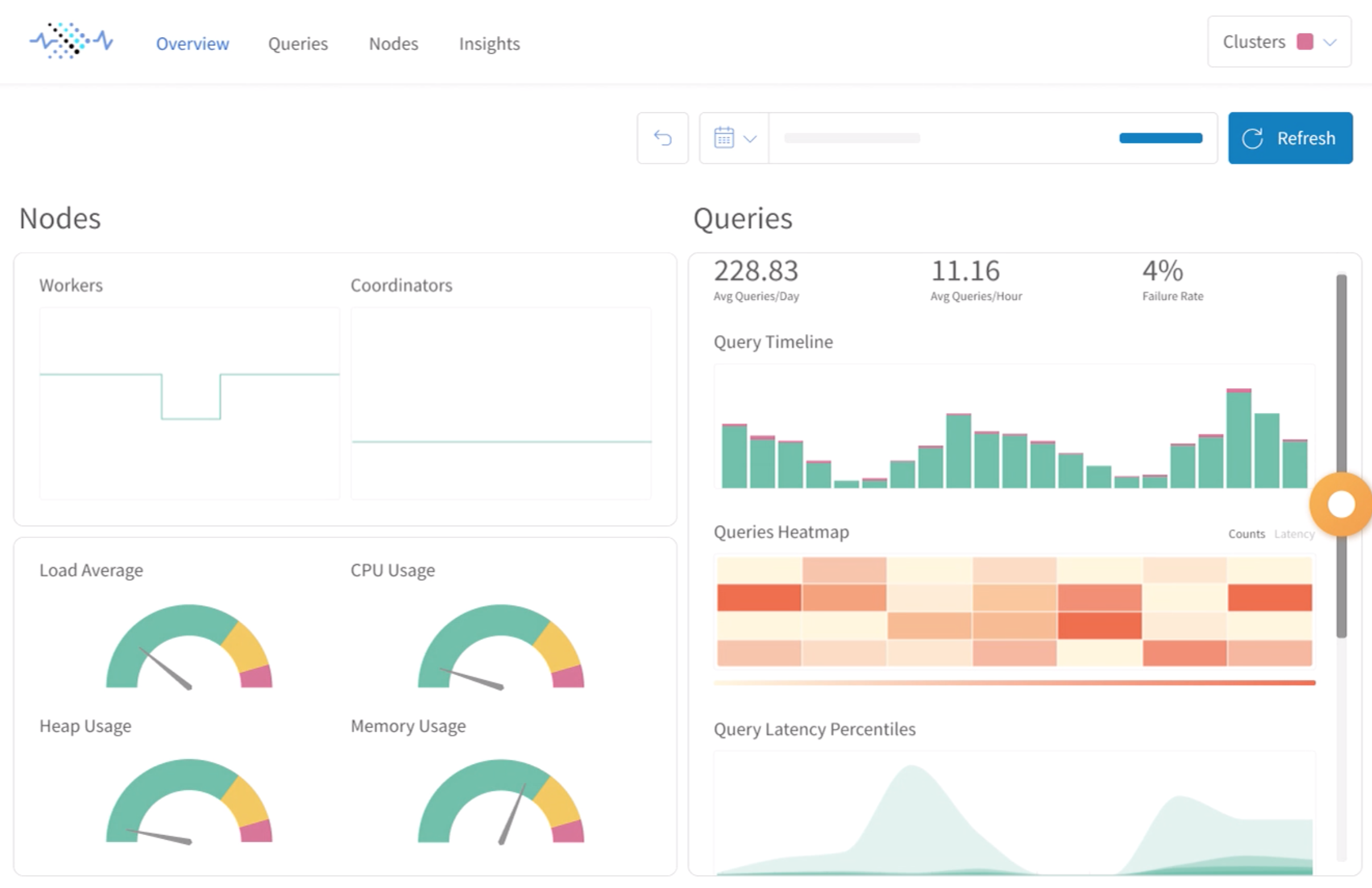 ElastiQuill
A modern blog engine built by our team on top of Elasticsearch, and released as 100% open-source software to aid guiding our customers on best practices with Elasticsearch.